Ref:
Date:
Larger image available
Photographer:
Ref:
Date:
Larger image available
Photographer:
What's new
Latest photos and events.
June '18
A few shots of the Little Murray taken along the river walk at Swan Hill, Victoria.
January '18
Just back from Mt Beauty, Victoria.
December '16
From a trip to Wilsons Promontory
August '16
Tohan Plains, a Mallee salt pan.
March '15
Just a little sunset at Lake Charm.
Jan '15
A couple of shots from a sunrise at Apollo Bay.
Dec '14
Took a quick trip to the Grampians to climb Mt Abrupt. Here's one from the top.
Oct '14
This one from a sunset shoot at Lake Charm.
Sep '14
Some storm chasing led me out to Lake Tyrell, near Sea Lake Vic, where I was lucky enough to witness this tornado funnel. It lasted for around 10 minutes but never touched down, although still a pretty cool thing to watch.
July '14
Some photos taken while on holiday at Aireys Inlet on the Great Ocean Road, Victoria.
May '14
These shots were taken on a trip through country NSW.
Feb '14
Some shots from a trip to the Victorian high country.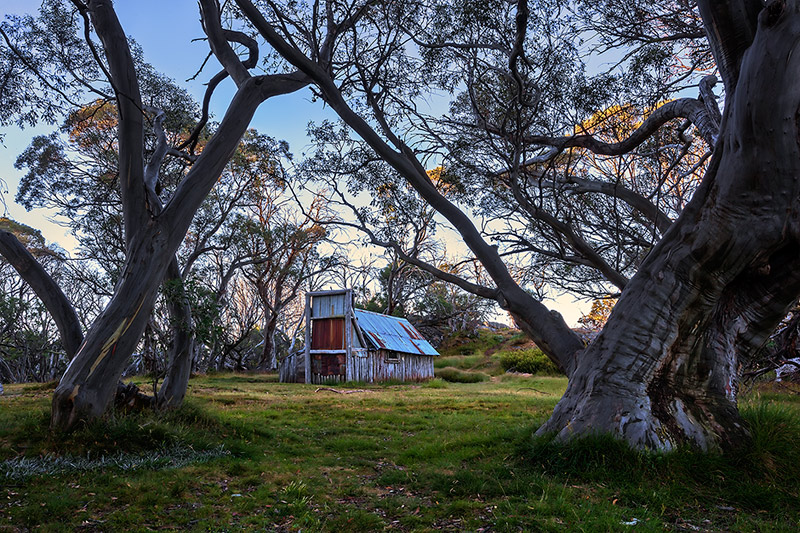 Jan '14
A couple of recent images from close to home.
Jan '14
Here are some photos from a New Year's trip around Mt Kosciuszko.
Nov'13
Here's one from a stormy evening at Lake Charm.
Sep '13
A couple of shots from around St Kilda, in Melbourne.
Aug '13
Some images from around Geelong.
July '13
A couple from the Grampians.
Some winter scenes close to home, Swan Hill.
June '13
May '13
Sometimes I'll go back over some old photo files and find some gems which I initially missed. So here are a couple of new additions to my
35mm gallery.
Autumn is a great time to visit the Alfred Nicholas Gardens, in the Dandenongs. I also took a drive out to Mt Donna Buang and made this panorama of Cement Creek.
April '13
Sometimes it pays to get up early. Here's a pretty sunrise from an early morning trip to Lake Boga.
I captured these images on a family holiday to Port Fairy over Easter.
Mar '13
I really enjoy walking the streets of Melbourne with my camera. Here's a couple from a recent trip.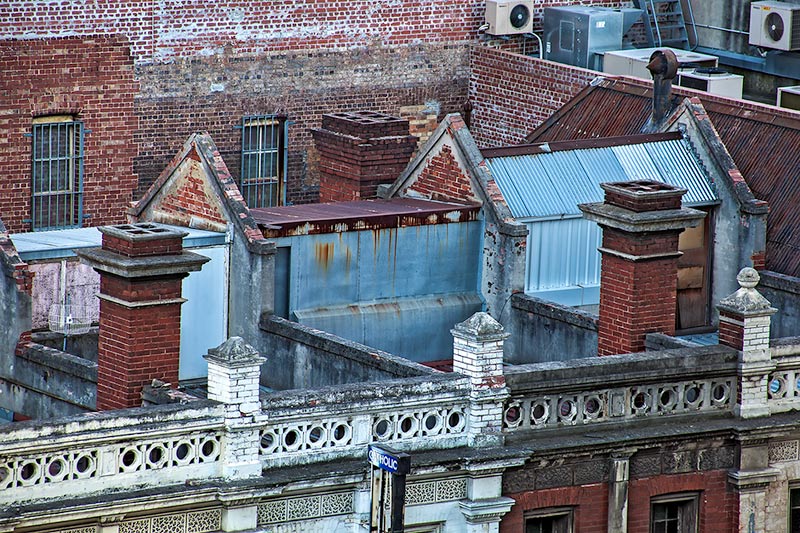 Feb '13
A couple of new photos from the Victorian Alps.
Jan '13
This on was taken on New Years Eve of 2012. I was near Mortlake, on my way home from the Twelve Apostles when this caught my eye. I just loved the low sun on the long grass.
Dec '12
I spent a couple of days camping out near The Twelve Apostles in the hope of catching some decent photos. I think I managed a couple of good-uns...
Oct '12
We decided we were due for a family vacation, so we headed across to Mallacoota on the eastern point of Victoria. I managed to take a few photos while we were there.
July '12
Took a drive out to Lake Mungo.
May '12
A couple of photos from a recent trip to the Bright-Omeo area in Victoria's alpine region.
May '12
I entered four photos in the 2012 Epson International Pano Awards and was awraded four Bronzes.
Feb '12
I headed over to Death Valley, California to meet up with some fellow photographers from around the world. The five of us had known each other from the Fred Miranda photo gallery hosting website, and we made the arrangement to finally meet up in person. Bob from Canada and I had met in 2011, when he had a few days to spare on a business trip to Adelaide, and we headed off to the Flinders Ranges together, but no one else had ever met.
In five short days of exploring Death Valley together, we all became firm friends and had a great time. I stayed on for a few more days to join Jack, from California, on a trip along the Sierra Nevada as far as the town of Lee Vining. This area had been an old stomping ground for Jack, and he was a wonderful tour guide.
Left to right- myself(Australia), Jack Quintero(USA), Hans Meuter(Thailand), Dirk Juergensen(Germany), Bob Murphy(Canada).
The photo was taken by Bob's lovely wife Chunmei, who also joined us on the trip.
Here are some shots from the trip, more can be seen in the
Death Valley gallery
.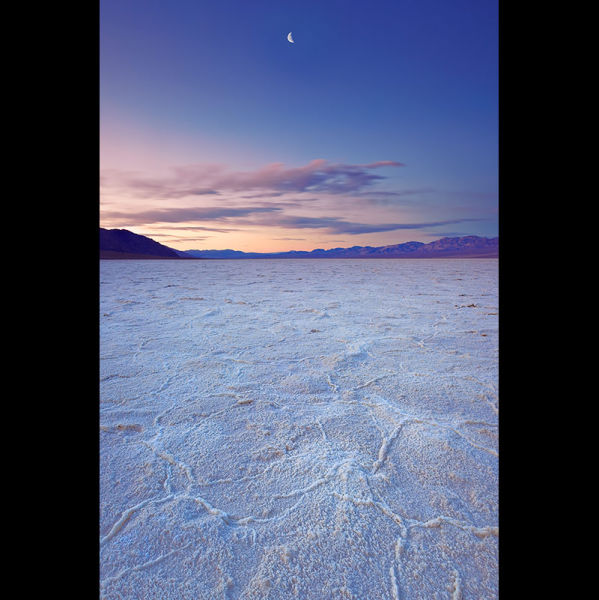 an '12
A shot of the Ovens River taken on a holiday to Porpunkah, in north-east Victoria.
J
December '11
Some new photos from a trip to the Flinders Ranges.

November '11
We had a day of wild thunderstorms across Victoria earlier this week. I headed out to a local lake, Lake Charm, and waited for the storms to roll in...
October '11
I've just added a few new shots taken close to home.
Here are a couple.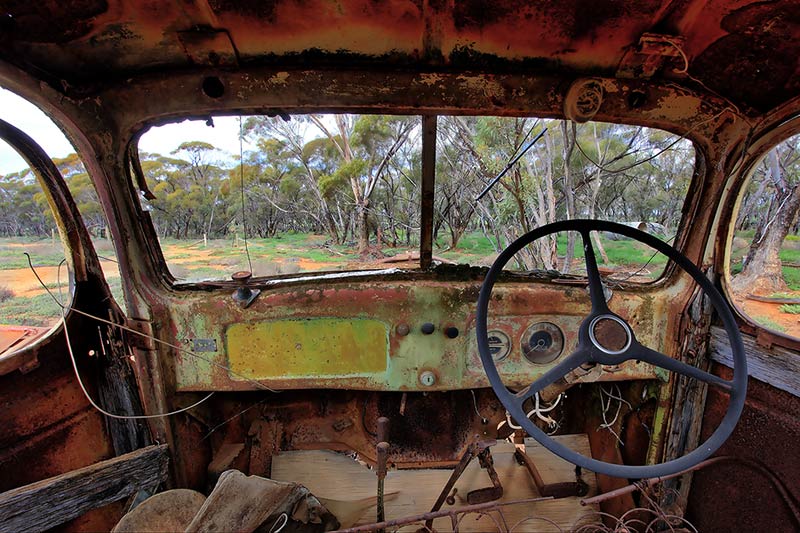 September '11
During a family holiday to Bright, in the Victorian mountains, I snuck away for some photography. Here are a couple of shots.

August '11
I've been meaning to check out this old truck for years, so I decided to head out early yesterday morning to see what I could make of it.
August '11
I took a trip to Mt Buffalo recently. Here are a couple of shots.
July '11
Some recent shots from the Mallee around my home town of Swan Hill. It's so green this time of year as the new season's crops start to grow.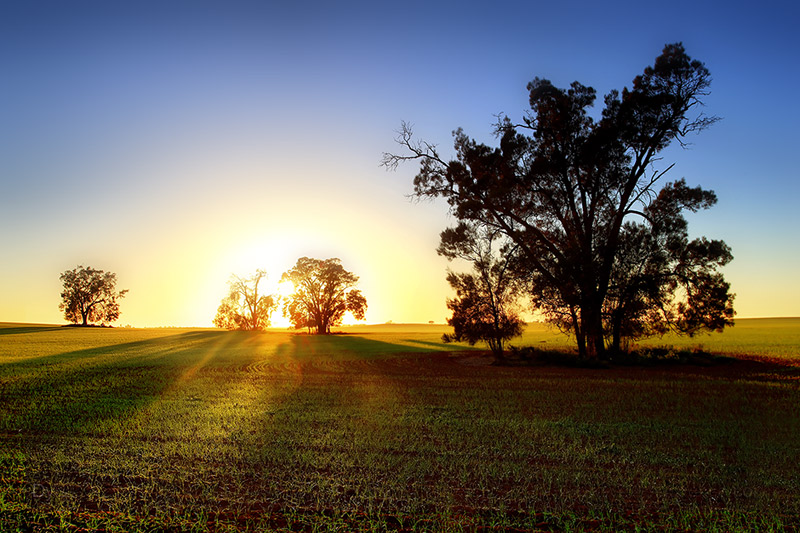 June '11
Conditions looked good for a nice sunset the other afternoon, so I headed out from home to nearby Lake Charm to see what I'd get. I was glad I did because it turned out to be one of the nicest sunsets I've seen for quite some time.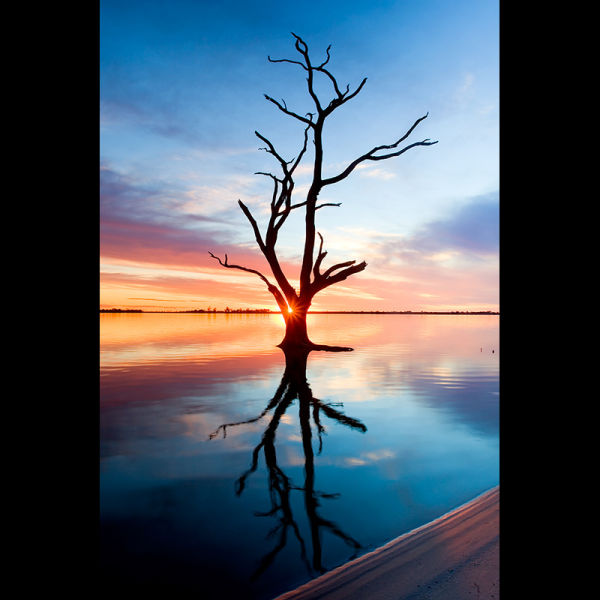 May '11
Well, I'm back from what was a pretty amazing trip around The Kimberleys. I have loads of processing and film scanning to do over the next few weeks, but here are a few images I've managed to get together to give you a taste.
May '11
I'm packing my bags to fly out to Broome where I'll join a photographic expedition of The Kimberley led by landscape guru, Ken Duncan. I'm sure I'll have at least a couple of special shots to share when I return in late May. See you then!
April '11
Here are a few photos from a recent holiday in Port Fairy, Victoria (and a couple from the drive there and back) .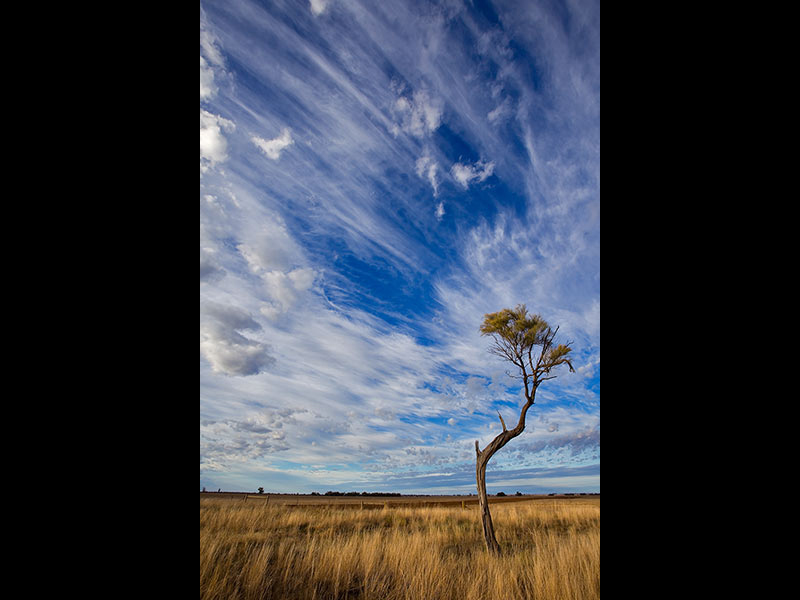 Dec '10
It's been a very wet Spring, and now Summer is here and it doesn't look like getting any dryer. This photo, taken on the first day of Summer, shows a dramatic thunderstorm approaching. Shot in NSW, just across the Murray River from Swan Hill.
Nov '10
A new panorama of the Murray River taken on a foggy Spring morning.

Otways In Focus photo comp- Winner!
I was recently awarded the top prize in the Otways In Focus photo competition run by Otways Tourism for my photo of some seaweed on the beach at Apollo Bay.
Other winning images can be seen
here.
Sept '10
Epson International Pano Awards
Out of six images entered in the 2010 competition,
I received six bronze awards, with one image making the top 50. Judging is pretty tough in this comp, so I'm very happy with this result!